Client Testimonials for The Sivel Group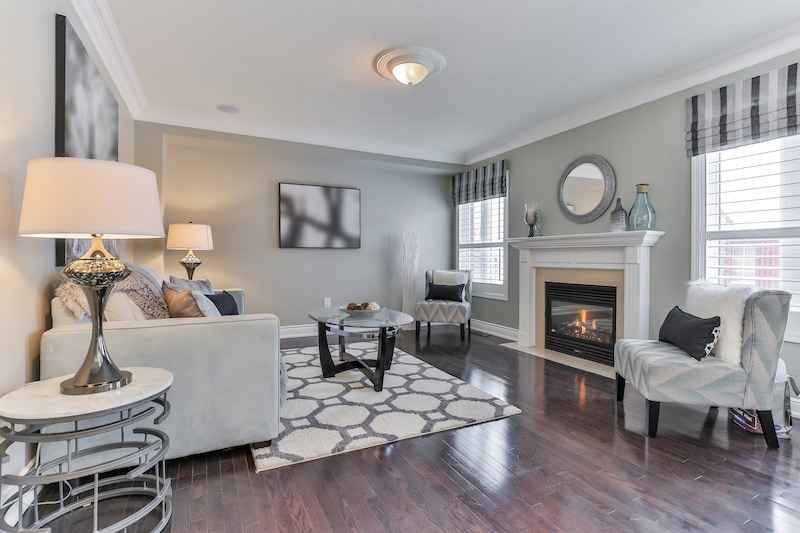 "Michael Sivel was an absolute pleasure to work with. He has a strong work ethic and follows through with every last detail. Michael is incredibly quick to respond, which I appreciated very much. I would most certainly recommend working with Michael."
"Holly Reynolds is top tier. From my cold call to her outside a house with a sign to the farewell after our purchase closed and even beyond, Holly exuded joy, energy, kindness, helpfulness and a high degree of communication and effectiveness. I'd recommend her to the president. Thanks Holly. Thanks SivelGroup."
Ian and Susan Clark
Siobhan helped us find the perfect place in Philly. When we couldn't be there for the home inspection, she stepped in. Siobhan is professional, heads off problems so they don't happen, and has an easy going demeanor. I highly recommend working with Siobhan for your buying and selling needs.
– Eileen Hoban
Christie was a great partner for our family. Very knowledgable, great to work with, and got us 2 great outcomes. Christie and her partner helped us navigate a difficult buyer's market in a competitive area, where we found a great home in budget. And she also helped make our sale painless and positive. We had a great experience overall. Thanks Christie!
After finding out we were moving to Philadelphia, my partner and I were referred to Christie by a friend who previously worked with her. Being out of state, Christie helped us learn so much about the area and looked for homes with a really seamless online program that helped us all collaborate on the homes we liked the most. We came to Philly for a short visit to look in person and Christie was there for us every step of the way. Ultimately, it was Christie's knowledge of the area and networking that helped us land in a beautiful home and wonderful neighborhood. In the current market, it really took her knowledge, foresight, and networking to help us close on a home. We could not be more thankful for her time and work for us and recommend her to anyone looking to buy!
Christie was pleasure to work with. She was incredibly patient with us while we endured a long search for a new home. Not only was she knowledgeable, but we also really appreciated her honesty and sound advice along the way. She knew exactly what we were looking for in a house, and was quick to think of us when houses that met our criteria came on the market. We highly recommend her to anyone looking to buy a home in the Philadelphia area!
Worked with Christie to sell my home in January/February 2021. She was really great to work with - super responsive, flexible, knowledgeable, and her experience/advice was a huge asset. Would 100% recommend working with Christie to anyone looking to sell/buy in the Philadelphia area. I relocated during the process (300 miles away) and Christie handled everything and made the process very easy for me. Christie and her company also did an amazing job marketing our property. Again, HIGHLY recommend working with her!
Christie was patient with me and made sure I found a home that I really like. She did an excellent job with negotiating with the sellers and helped with doing multiple walk through to make sure the place was up to par. I wish I would have used her when I bought my previous place.
Christie Jones is a hard working and very professional agent!! We do a lot of work for her. She always makes our life easier when dealing with getting a house ready to sell or if it's a new home owner. We always recommend Christie!!
Christie is tirelessly devoted to ensuring her clients receive the highest quality care during the home buying process from start to finish. Christie provides valuable insight from the perspective of a true professional embedded in her markets. Extremely knowledgeable on anything center city Philly and surrounding suburbs.
Christie was an incredible realtor. She was available 24/7 throughout the process to answer all of mine and my wife's questions. She was in constant contact with the seller's realtor as well, and helped facilitate everything from securing a lender, helping to source updated home insurance quotes, and having all the paperwork 100% organized and accurate for closing. We will be using Christie again for future Philly-based real estate transactions, and would recommend her to anyone else in the area in need of realtor services.

Thanks for all your help Christie !!
Christie was amazing! Was selling a NE Philadelphia row home following a move, so not physically present in the home through the selling process. Christie made sure everything was taken care of and managed the process to avoid me traveling back and forth to Philadelphia. When we first met about the home, she estimated the likely price range, the foot traffic we would get, and the amount of time it would likely take to sell. Everything she forecasted played out exactly as she described, proving how much she understands the market and the areas where she is selling. House was sold in two weeks! After the sale agreement was in place, Christie helped manage the process very well through closing. I typically dread the process of selling a home, but Christie made the process seamless and easy. Would absolutely recommend Christie!
I had seen the success Christie had with selling several of my neighbors' houses and decided to call her to sell my rental property. I am so glad that I did. She connected me with contractors to fix up the place and went above and beyond to ensure the property was show ready. I highly recommend Christie and will definitely reach out again the next time I am ready to sell.
Christie was an amazing realtor - we met her at an open house as first-time home buyers, new to Philadelphia and she could not have been more helpful. She was always available and super responsive, and went above and beyond helping us not only find a home, but also explain everything we should be looking out for. She was great with contract negotiations, and really knowledgable about homes in general, which came in handy multiple times! Would highly recommend working with Christie!
Christie was amazing from the beginning. I was a first time buyer and she made the experience easy and effortless. My list of wants in a home were pretty specific and I was picky in what I liked and didn't like. Christie was extremely patient with me and gave sound advice when I reached out asking about certain neighborhoods and areas to live in. She responded quickly to emails/texts and did not hesitate to answer the same questions multiple times to ease any concerns I had. I can't recommend Christie enough, whether this is your first time buying or your 5th time buying!
Christie was awesome to work with. She is always responsive and works tirelessly. She knew the market well and helped us navigate some of the trickier aspects of our sale like an assessment from the HOA. She sold our house in Fairmount for over ask and much higher than we had originally thought we might get so we were very happy!
Christie Jones is a hard working and very professional agent!! We do a lot of work for her. She always makes our life easier when dealing with getting a house ready to sell or if it's a new home owner. We always recommend Christie!!
Christie was an awesome real estate agent to work with and I would 100% recommend her to anyone looking to sell/buy a home in the Philadelphia area. I relocated to Boston and Christie handled everything while I was 300 miles away. She was VERY responsive and flexible, and talked us through any questions we had (in detail!). Her advice/experience was also really helpful and a huge asset to us. I was also super impressed with her marketing of our home which helped sell our home at asking and quicker than anticipated. Again - HIGHLY recommend working with Christie! She was so easy to work with and made the process very seamless.
Christie was able to stage and sell our home within a tight time frame even during Covid-19. Very responsive over text and email and from what we could tell, was good at negotiating and providing advice throughout the whole process.
Christie was super responsive and helpful with getting my home ready for sale. She was great coordinating with painters and plumbers and the process could not have been any smoother!
I was a first-time homebuyer and working with Christie made the process smooth. She worked with me to identify a realistic set of features to prioritize when looking at homes and then identified homes that fit those features. She was super reachable and flexible to schedule house showings around my schedule. She provided candid feedback after each showing that allowed me to adjust my process as well. While I intend to stay in my new home for years to come, if the need ever arises to move again, I would certainly work with her again!